Flordia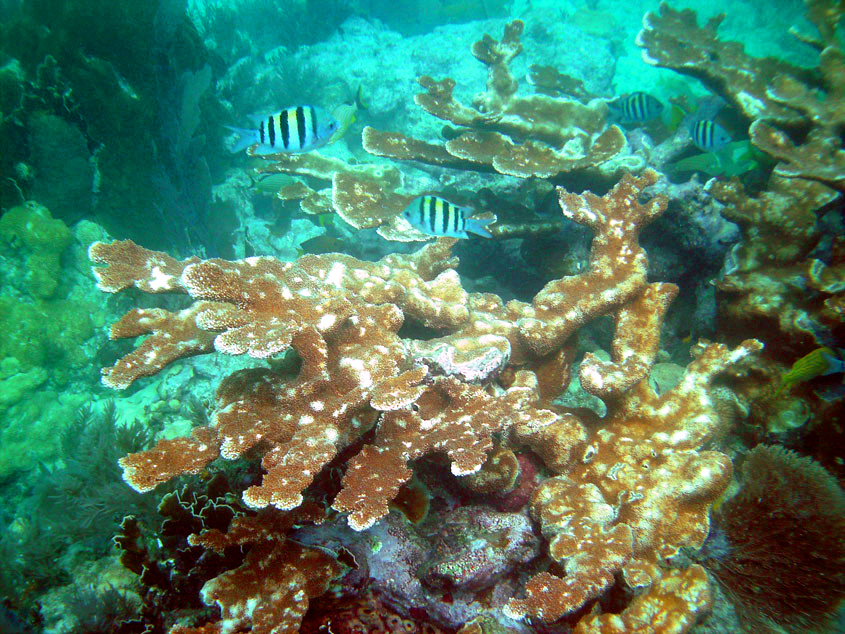 Welcome to the state of Florida! This state is known for its warm climate, luxurious beaches, dangerous swamps, the Florida Reef, shown on the right (image courtesy of Jim Stuby / Public domain), and being the home of Disney World, but there are more interesting aspects of this state than that.

For example, the state boasts the only area in the United States which is bordered by two national parks, Greater Miami. These parks being the Everglades National Park, and the Biscayne National Park. It also is home to Saint Augustine, the oldest European settlement in North America, as well as Cape Canaveral, America's launchpad for space flights.

Also of note is that Key West has the highest average temperature in the United States, though it is not the farthest south part of the U.S., that goes to Hawaii. Perhaps inspired by this excessive heat and sun, a Miami Beach pharmacist, Bejamin Green, invented the first suntan cream in 1944, which was accomplished by cooking cocoa butter in a granite coffee pot on a stove.

In addition, Orlando attracts more visitors than any other destination for ammusement parks in the entire nation. This is most likely due to the abundance and variety of parks located here, including the famed Magic Kingdom, Animal Kingdom, Epcot, Universal Studios Florida, which includes The Wizarding World of Harry Potter, and more (all information courtesy of 50states.com).